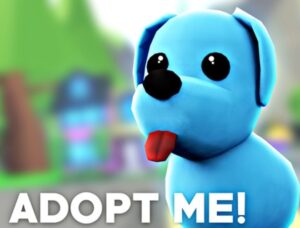 Roblox Adopt Me Game Play Online For Free
Adopt Me! Is a role-playing game that is now the most popular on Roblox. The first thing you are suggested is to choose the role of a child or a parent. The goal of the child is to find a parent and to be adopted. The parent's task, respectively, is to find a kid for adoption. In the long run, you can build a full-fledged family, buy and furnish a house, choose pets and do plenty of other exciting things. A huge selection of branded clothing, hairstyles and accessories is also provided. Intrigued? Then let's start playing Adopt Me and find out the details!
Become a loving parent or a restless child!
So how does the whole thing begin? If you choose to play as a parent, you have to go to kindergarten to pick a child you want to take care of. As soon as you add a new kid to the family, you will have to carry him or her everywhere around the virtual city. Each family can adopt only two kids, but don't worry, you won't be short of things to do. There are a good deal of responsibilities falling on your shoulders. The little ones should be fed on time, bathed and put to bed, educated and entertained. You need to make sure the children are safe, comfortable and happy, monitor their health and of course build warm, loving relationships. If you select the role of a child, get to kindergarten and wait for the adoption. Or try wandering around town to find your family – sometimes you can catch somebody's eye right in the street. Once you get a parent, they will satisfy your needs and play with you.
Take care of your kids and have fun with them!
Just like in life, Adopt Me kids require food, drinks, sleep and much more. Parents will face different problems and will have to find solutions that aren't always obvious. For instance, if your kid is hungry, you need to go to a store where baby food is sold or to take your little one to a pizzeria. Those willing to cook at home can buy groceries, dairies and other products at the supermarket. But first you need to equip the kitchen and buy the necessary appliances. By the way, satisfying every need will bring you a certain amount of Robux, local currency, that can be spent on purchasing a lot of useful and fun stuff. Don't forget about such important need as sleep. At the beginning of the game, your house already has a baby cot and one adult bed. If for any reason you don't have a place to sleep, then get to the hospital. That's also where you can cure the child if he or she gets sick. As you know, kids often get dirty. This can be taken care of by using a shower, bath or jacuzzi. Swimming in a river or pool will not make you cleaner!
And of course you shouldn't ignore such important aspect of raising a kid as education! Your children need to go to school where they will get proper education. In the process, they might get bored. That means it's time to have some fun! Go to the park, take a ride on swings or roller coasters, jump on trampolines. Some furniture, such as a piano, also relieves boredom. There are many more exciting things to learn about Adopt Me! Start playing the game online and enjoy every minute!